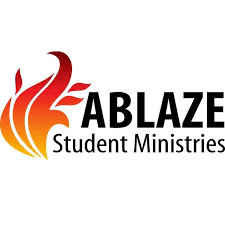 As a church, our mission is to Reach Out and Grow Together. As a Student Ministry, we have adopted our church's mission with a little spin on it. Ablaze Student Ministry's mission is to Reach Out, Grow Together, and Light the World Ablaze. With this mission, we will evangelize as we "Reach Out," fellowship with and disciple one another as we "Grow Together," and show our community and world who Jesus is through our service as we "Light the World Ablaze."
This student ministry is more than average. We don't treat you like children here. Instead, we bring you opportunities to live out your faith as mature Christian disciples. Our worship is purposeful, our lessons are engaging, and our fellowship is worthwhile.
To help you connect with our ministries, you should look to our "Events" schedule and see what events are upcoming. Some of our events have lingo names, so let me display them for you:
- Fire Nights  (Youth Fellowship/Hang Out Nights)
- Fire Days (Youth Missions/Service)
- Special Outings (Traveling Fire Nights [Go to Bowl, Concerts, Movies, etc.])
- Sunday Breakfasts (One Sunday/month, we serve you a nice breakfast before Sunday School [Donuts are available every Sunday])
Welcome to First Baptist Alba and welcome to its Ablaze Student Ministry!