CARTER BLOOD DRIVE AUGUST 23
Click on flyer for details!
SUNDAY AUGUST 30th : HANGING OF THE BLANKENSHIP QUILT
At the 5th Sunday Meal and New Member Recognition, we will honor the memory of the sweet souls who made the Blankenship family feel so welcome in 1978,  Please make plans to be present.  Sunday School 9:30 am Worship 10:45 am. and lunch in the FLC.
Church Letter UPDATE and REMINDERS
July 27, 2020
RE: Update and Reminders
Church Family and Friends of FBCA,
We are living in such unfamiliar territory, aren't we? You all have been so gracious as I attempt to navigate the church through strange waters. I am grateful for wise deacons who stand at my side assisting me in the work of ministry.
As we keep in compliance with our government leaders, it is very important that we keep a good attitude so as to bolster our Christian witness. Here are few things I would like to mention today by way of reminder and revision to the last letter.
Church is open. We encourage you to attend but to be careful to obey all CDC Guidelines and Directives from our Texas Governor.
Do not feel pressured to attend. I know you are faithful to watch the sermons online and keep up with Wednesday night Bible Studies via the website (www.fbcalba.com). I also know you will be faithful to give your tithes and offerings through the mail or to drop them off at the office. As you may know, the church is open M-Th, 8:30-4pm. The work of the ministry goes on despite a pandemic.
God is still on His throne. Do not be afraid. Remember Isaiah's throne room vision in Isaiah 6? Context tells us Isaiah and his people felt much like we do centuries later. They were fearful and felt uncertain about their futures. That vision of God on His throne is meant for the ages! God's throne was not vacant; He was on it and in full control of His world. Trust Him through this.
Stay home if you or a family member have been exposed to the virus. Please don't put our elderly at a greater risk if you have been exposed to the virus.
Stay 6' apart in the sanctuary. Families may sit together. Stay 6' apart while you sit and skip a pew between worshipers. Masks are not mandatory.
Thank you all for your continued cooperation as well as your Spirit-led prayers. This shall pass and we will soon be back together as usual.
Grace to you all!
Pastor Kelly-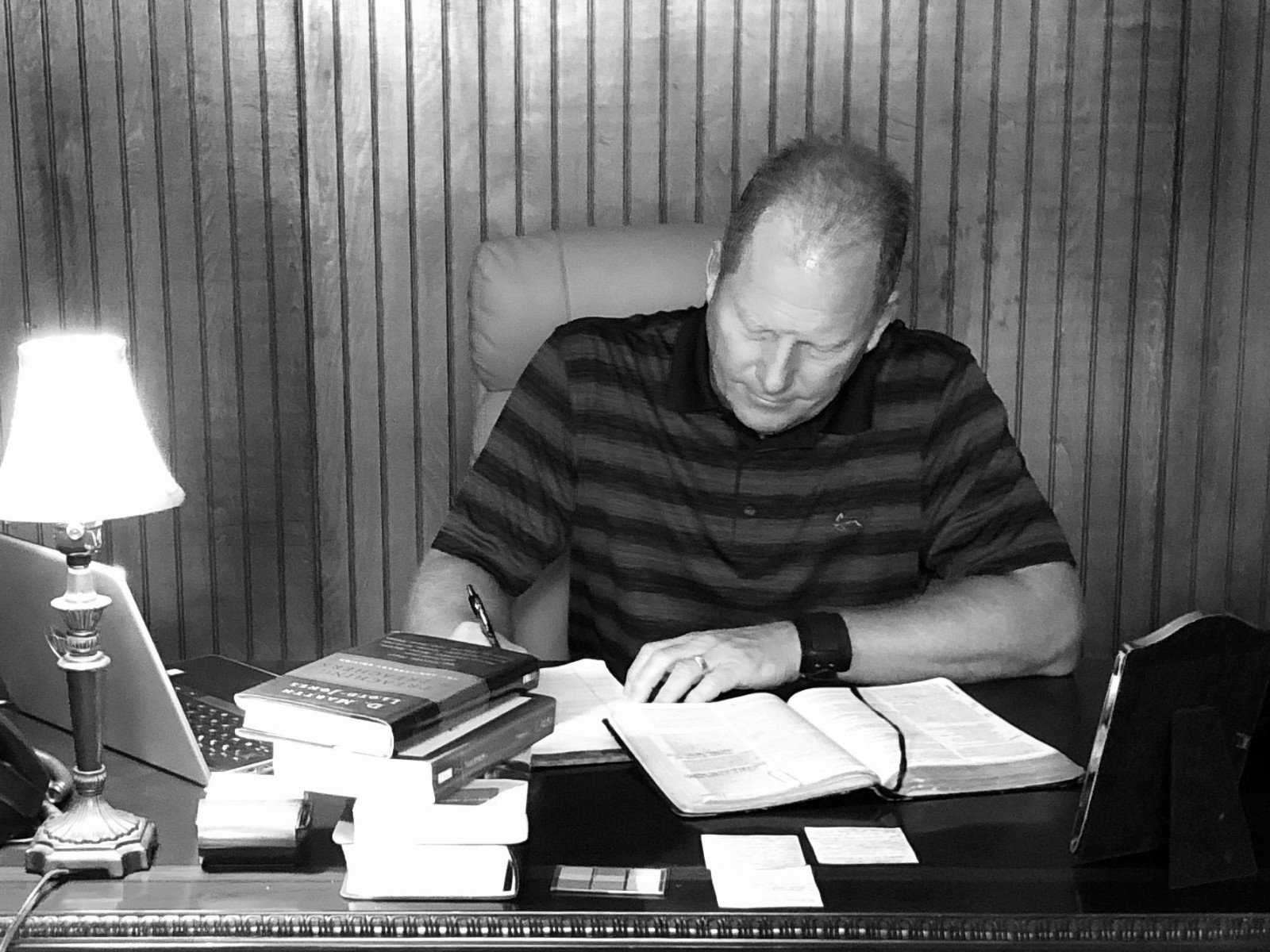 Ready to find out more?
Click on link to Pastor Burton's published articles.